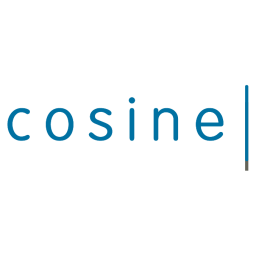 We are looking for an analytical and methodical Financial Controller who plans, directs, coordinates and executes all accounting operational functions and reporting.
As a Financial Controller you are able to communicate clearly about finance at every level. You are able to advise our directors on a strategic level. You are pro-active, precise and thorough. You are administratively strong and ensure that you know all there is to know about our financial administration. You are able to improve our internal financial procedures.
Responsibilities and tasks
Ensure our project administration is accurate and up to date
Prepare internal financial budgets, forecasts and reports
Provide financial reporting and analyses to guide decision-making
Advise directors on financial structure and budgets
Monitor budgets
Identify efficiencies and opportunities for cost reductions across the business
Handle external audits
Organize applications for WBSO, subsidies and grants
Manage banking relationships
Manage handling of accounts payable and receivable
Manage relationship with major suppliers
Write, implement and improve financial procedures and internal controls
Supervise financial administrative officers
Education and experience
Master's degree in business administration, accounting or finance, knowledge of Dutch GAAP
8 years of experience in commercial finance. International experience is an advantage
Expertise and skills
Good communication skills in Dutch and English, both oral and in writing. German or Italian is an advantage.
You are very proficient with ICT systems – at least MS or Libre Office, Exact is an advantage
About us
cosine is a Dutch company with offices in Germany and Italy. We develop and build measurement systems for space, air and ground use. Our head office in Sassenheim is located in the heart of the Randstad and houses extensive cleanroom facilities with optical, assembly, calibration and environmental testing equipment.
We offer
A part-time or full-time onsite position for 32 to 40 hours a week in a dynamic and international environment, with good and flexible working conditions.
Interested in this position?
Please upload your CV and a short letter explaining why you want to work at cosine using the form on our website or send them by email to recruitment@cosine.nl.
If you have questions about working at cosine or available positions please contact Karin Liang, our Head of Support, at recruitment@cosine.nl or call us.