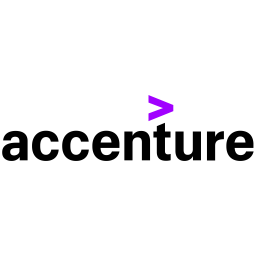 M&A Business Strategy Consultant
Our Global Mergers & Acquisitions and Private Equity practice combines business and technology expertise, providing services along the entire M&A transaction lifecycle. As our team member, you will have an opportunity to serve clients across industries and geographies.
People You will work directly with the client in an experienced team of young and international colleagues. You help senior client executives find solutions to complex M&A problems, whilst continuously developing your analytical and managerial skills.
Technology You will leverage a plethora of in-house M&A tools to bring value to our clients through a variety of projects across the deal lifecycle, ranging from target screening to post-merger integrations.
Data Our research-based advisory helps us deliver impactful insights and solutions, providing clients with a competitive advantage.



With all our roles, there is some in-person time for collaboration, learning and building relationships with clients, peers, leaders, and communities. As an employer, we will be as flexible as possible to support your specific work/life needs.

You will take part in projects in pre-deal and post-deal phases, working with our teams on
M&A strategy to define target inorganic growth areas, and portfolio optimization scenarios
Target screening to identify potential acquisition and alliance targets
Due diligence projects, ranging from strategic, operational, and ESG to IT and technology due diligence
Merger integration to help our clients plan and successfully execute integration phases across all functions (IT, operations, finance, HR, supply chain, etc.), including TSA exit
Carve-outs and divestures where you will take part in the planning, follow-up and execution of separation activities
Joint-ventures and alliances, helping our clients choose and implement desired partnership models
Here's what you'll need
Advanced graduate degree in Business, Economics, Finance or Engineering (e.g., MSc, PhD, MBA)
3+ years of M&A consulting / strategy consulting experience

Strong interest in technology

Fluent in English

Willing to travel to and around Europe
Bonus points if you are
Fluency in another European language

What's in it for you

Accenture is a global company with a world-class brand and reputation. Our people are Change Makers, and to support them as an employer, we make five promises:
Work with flexibility, in a culture based on trust
Embrace a sustainable growth mindset
Live a human-led culture of Inclusion & Diversity by caring deeply for all our people
Lead and transform our clients with technology
Connect with our global network of 700.000 colleagues


What we believe

Accenture is an equal opportunity employer. Our leaders are committed to building a better, stronger and more equitable company for future generations to create positive, long-lasting change. Inclusion and diversity are fundamental to our culture and core values. We celebrate diversity and are committed to creating an inclusive environment for all employees. Our rich diversity makes us more innovative and creative, which helps us better serve our clients and our communities.

Our position as partner to many of the world's leading businesses, organizations and governments affords us both an extraordinary opportunity and a tremendous responsibility to make a difference. Sustainability is one of our greatest responsibilities, which we embed it into everything we do and for everyone we work with.

Accenture is committed to providing equal employment opportunities for all. Please let us know if you require reasonable accommodation to enable your participation in the recruitment process by emailing lisette.werkman@accenture.com. We will be happy to assist you.
Solliciteer nu